We have featured some of Würkin Stiffs' products on our Goods page in the past, but none of them have piqued our interest quite like this one. The geniuses that brought us Power Stays, the collar stays that magnetically (read: magically) keep your collar wings grounded against the base of your neck, have applied the same ingenuity to developing a fresh take on the Doppel bag - a product that they affectionately call "The D-Bag." We were lucky enough to get our hands on one of these recently, and to be honest, we weren't really sure what to think at first. However, once we started to examine the all-silicone (except the zipper) toiletry bag, our thoughts began to come together. Our stream of conscious review went like this:
"Ha! D-Bag. Those sly dogs - I see what they did there."
"I have no idea what this is."
"It's very wiggly."
*starts to vigorously shake it with both hands and giggles a little*
"I still don't get it. It's like a toiletry bag, I guess?"
"So there's just a single compartment inside… alright."
"Oh! Since it's silicone, it's probably water resistant."
*checks tag to confirm*
"THIS WOULD MAKE A GREAT BEACH COOLER!"
"I wonder how many ice cold cruisers can fit in this thing?"
Answer: 5 frosty bronsons with a little bit of ice.
"You could also put your speakers in here so you don't have to use a big plastic bag on the beach."
Test: 3 UE Booms can fit in the bag, and it can still be fully zipped. You end up losing a bit of the crisp highs of the audio; however, we can most likely all agree that you'll choose bassy tunes over no tunes ten times out of ten.
Pro Tip: You can link multiple UE Booms to the same phone using the UE Boom app.
Only negative thought: "I wish it had a handle."
Overall, the D-Bag is definitely different from all the other Dopp kits we've seen on the market. Its practicality cannot be overstated, and its uses for the upcoming beach season alone are worth its weight in silicone (and the price, of course). We also realized this would be a perfect gift for any college student - not only because of its name but also because of how easily it can be cleaned. When it gets a little gross (when used as a toiletry bag), you just have to rinse it out. No more ruining leather, and no more funky smells coming from the inner creases.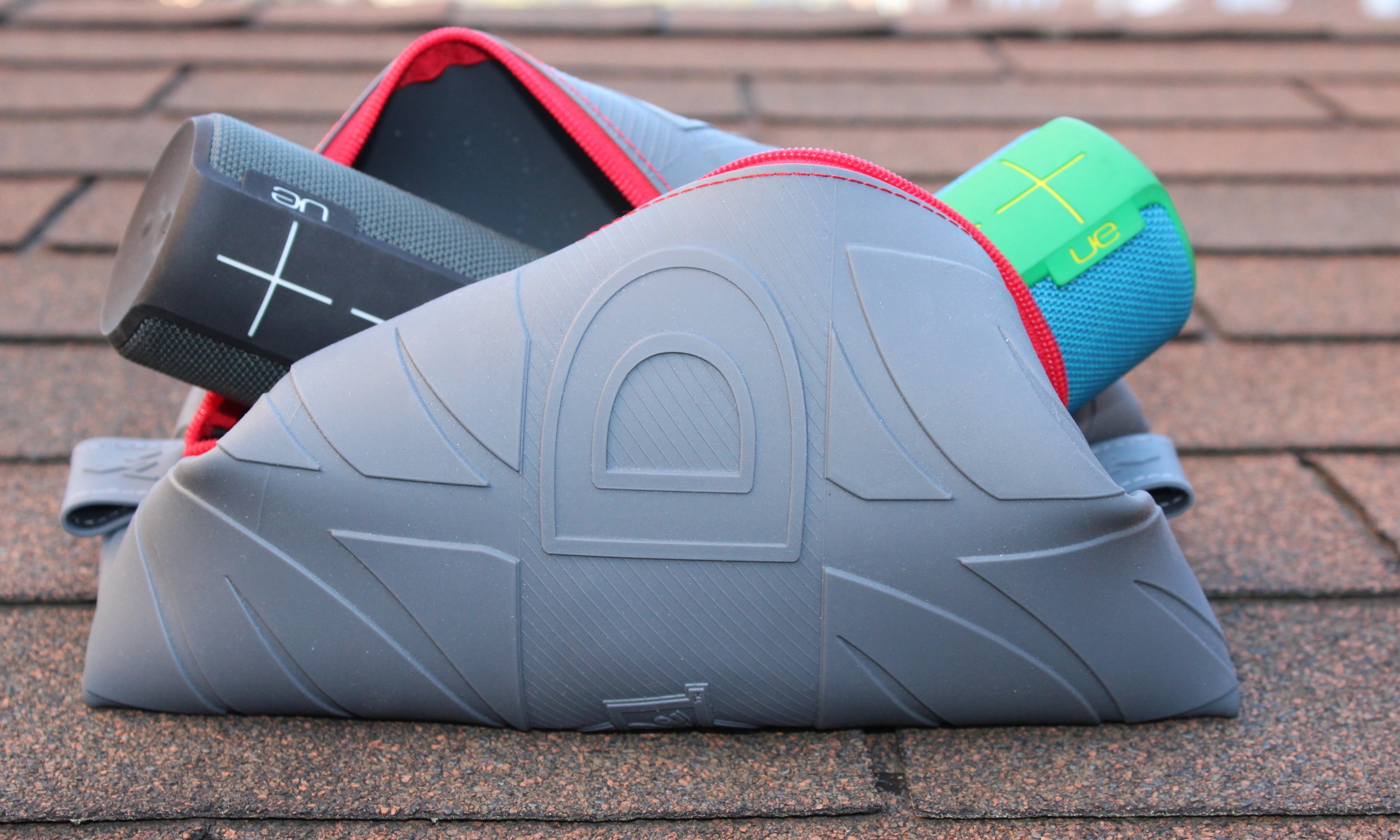 Grab one on wurkinstiffs.com for $50. Use the promo code "40NOW" for 40% off.